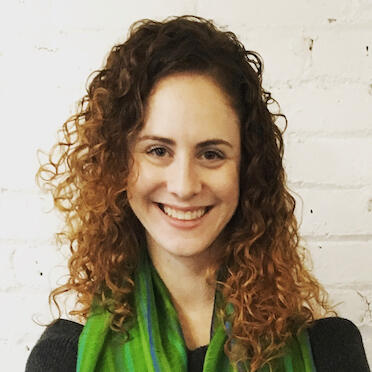 Conversion copy for conscious creators
Serving overbooked launch copywriters, disruptive SaaS startups + culture-making course creators
Want to see if we mesh well first? Book a 20-min chat.
You should snap up an Ethical Sales Copy VIP Day if….
You've got a tight deadline and copy you need to squeeze in

You have a smattering of copy needs across a variety of projects

You've got decent copy, but you're ready to make it more ethical
What you get from your Ethical Sales Copy VIP Day
You get a full 7 hours of my copy brain to write (or rewrite) your sales copy to ensure it is both ethical *and* persuasive. That means eliminating any of the sneaky manipulative tactics that leave your audience feeling panicked, infusing a mega dose of empathy in its place, and rounding out the copy with an ethical strategy that serves both you *and* your audience.
A quick snapshot of your Ethical Sales Copy VIP Day
Submit your application

Book in your day

Fill out a quick questionnaire

Hop on a copy kickoff call

Get ethical sales copy in your inbox
Submit your application below, and I'll get back to you within 2 working days.
A sneak peak at the behind the scenes copy for a few clients
Waitlist Nurture Sequence
Our goal was to build a long-tail email sequence designed to nurture waitlist subscribers for future Copywriting Masterclass launches, which only opens twice per year. The following launch saw a 2x spike in early in early bird sign ups at the higher tier price point.

Read the full 9-part email sequence here.
Live Launch Sequence
Our goal was to successfully fill all 24 spots of a brand new course during a email-only launch to a small list of 300 humans that had subscribed within the last 6 months with no nurturing. The course sold out during the 7-day launch window netting $36k at a 8% conversion rate.

Read samples of the email sequence here.
Warm Up Sequence
Our goal was to reengage with a ghosted audience (for over a year) with a warmup sequence designed to give value with a 120-day book + course launch runway ramp in mind. Given the 20k list size, we were looking to use this warmup to segment the audience by driving engagement.

Read the warmup email sequence here.
VIP Day Terms & Conditions
(AKA the legal stuff you should totally read)
By booking this service and making payment, you agree to all of the terms contained in this Agreement. All references to "I" or "me" refer to Bree Weber of Paper Parasol LLC dba Copy Bree, and all references to "you" or "client" refer to the party agreeing to these terms.
1. Services
I agree to provide 1 day (7 hours) of copywriting services as outlined on my website. There are no set deliverables on this service as it is a time-based package.

2. Fees
The fee for services is due 100% in advance. Through the acceptance of these terms & conditions, you acknowledge and understand that you are fully responsible for the payment of the full cost of the Services listed above, even if you decide to terminate this Agreement or decide not to use the delivered product.

3. Refunds/Cancellation
Due to the nature of this time-based service provided, all sales are final and I maintain a strict NO REFUND policy. If you decide that you no longer wish to continue with the Services, you may cancel this Agreement, but no refund will be issued, and you will still be financially responsible for the entire Service fee.

4. Client Responsibilities
In order for you to get the most out of our time together, you must provide me with the required client content 48 hours prior to the date of Service in the designated Google Drive folder, make yourself available for a 60-minute call on the day of Service if we mutually agree to do so, and respond to all requests for information in a timely fashion. All materials you provide are assumed legal and accurate, and do not infringe upon any copyright or other right of a third party.

5. Process and Revisions
On the date of Service, following an initial zoom consultation if scheduled, I will begin working on the copy for the project you have prioritized. If needed we may touch base via asynchronous communication such as email or Loom videos a second time to review progress and answer any questions that may have come up. At the end of the day rate (or scheduled as agreed upon), I will send you your copy via a Google Drive Document.

6. Revisions and Approval
Revisions are not included in this contract as no deliverables are guaranteed. Approval is assumed upon delivery.

7. My Responsibilities
I agree to provide you with professional service at all times and to regularly check email and respond to your emails in a timely fashion. I also agree to adhere to the turnaround time set forth in this Agreement and to respect the confidentiality of any information you provide, unless we both agree otherwise. I certify that all work in my final delivered work product is my own work and that it does not infringe upon any copyright or other intellectual property rights of any third party.

8. Non-Disparagement
We both agree not to make statements orally or in writing that may be construed as negative or damaging to the other party's reputation.

9. Limitation of Liability
If I am too ill or become injured and cannot supply the services specified in this Agreement, my liability is limited to refunding your payment as soon as possible according to Stripe's policies.

10. Force Majeure
If I cannot perform my responsibilities under this Agreement due to a fire, casualty, severe illness, strike or other civil disturbances, Acts of God, including but not limited to, fire, terrorism or other causes beyond the control of the parties, then I shall return any money paid by you, but shall have no further liability with respect to this Agreement.

11. Performance
With so many factors contributing to the success of a piece of copywriting, I cannot make any guarantees as to the performance of any copy I deliver to you. I cannot be held responsible for how any material I produce for you is used once you have published it. You agree to indemnify and to hold me harmless against any and all claims, costs, and expenses, including solicitors fees, due to materials included in any work undertaken on your behalf.

12. Governing Law
This Agreement shall be construed under and governed under exclusive jurisdiction of United States courts in accordance with the laws of the state of Nevada.

13. Entire Agreement
This Agreement contains the entire understanding of the obligations of the Parties. There are no other promises, agreements, warranties, or representations other those expressly stated in this Agreement. If any provision of this agreement shall be deemed unlawful, void, or for any reason unenforceable, then that provision shall be deemed severable from this agreement and shall not affect the validity and enforceability of any remaining provisions.